MARK C. HEALY
SENIOR CONSULTANT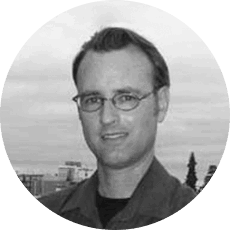 Mark, affiliated with inTalent Consulting Group since 2010, is a consultant, teacher, and writer whose experience in the pre-employment assessment, leadership, and organizational development space dates back to 1992. He assists companies with the development of their human capital strategy and designs hiring, leadership development, and training programs. He has wide-ranging expertise in statistical analysis, competency modeling, assessment tools, behavioral interviewing, and 360° feedback. Mark emphasizes practicality, scientific rigor, cost-effectiveness, and legal defensibility in all of his work.
Mark's recent clients include Wachovia Bank, Harris Corporation, Genentech and Monster.com. In addition to consulting and teaching, he also maintains an independent research program, emphasizing job attitudes, selection system fairness, and leadership development. Representative activities include:
Statistically analyzing employee engagement and 360° feedback data
Developing a global competency library
Advising leaders on human capital strategy, budgeting, and online testing vendor selection
Writing a global skills and outsourcing trends report, including a detailed analysis of a data set containing 300,000 workers worldwide
Merging core competencies with a behavioral interviewing program; evaluating corporate capability to implement a revised hiring system
Mark teaches Statistics, Research Methods, Job Satisfaction, Persuasion, and Industrial/Organizational Psychology at Palo Alto University in Palo Alto, CA, and De Anza College, Cupertino, CA; he also presents yearly workshops at the Florida Institute of Technology.
Mark received an MA in Industrial/Organizational Psychology from The University of Akron.