ALICE SAVIC
SENIOR CONSULTANT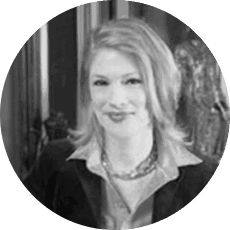 Alice has more than 19 years of industry experience across sectors, specializing in strategic planning and organizational performance management. She has an extensive background leading, implementing, measuring and communicating strategic and operational planning initiatives and processes in complex organizations. Alice is especially known for her systemic thinking, adaptive problem solving and capacity for building consensus.
Alice's career began in the aerospace industry, where she was involved in the systems integration of two major aircraft programs at Boeing and Lockheed. She later worked for a $4B Division of The Coca-Cola Company as the Director of Strategic Planning serving. Over her eight-year tenure, she led and developed numerous strategic plans and developed a process to prioritize innovation investment. This process became a benchmark for managing innovation at the company.
Alice's clients and related experience include Miller Coors (building field-based planning capability); Kimberly Clark International (facilitating Vision development for a line of business); The Coca-Cola Company (developing 10-year global scenarios and business implications); Red Bull (facilitating operational plans and scorecards); Samsung and others (integrating Sustainability into core business strategy); and The United Nations (building operational planning and strategic planning capabilities).
Alice received an M.B.A. from Emory University and Bachelors in Aerospace Engineering from The Georgia Institute of Technology. She speaks fluent English and Serbo-Croatian, proficient French and basic Russian.