CINDY LUBITZ
MANAGING DIRECTOR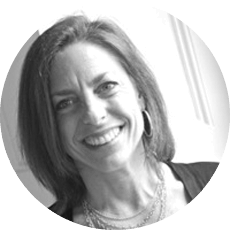 Drawing on more than 20 years of HR experience, Cindy is a recognized talent expert. She understands the complexities of large organizations and is able to design staffing and talent management programs that make sense for employees while supporting the business strategies and leadership objectives. She combines real-world experience with a broad knowledge of human resources, bringing a unique perspective to her clients. Cindy focuses on growing and scaling businesses, and aligning integrated talent management processes to add velocity to business growth strategies.
Lubitz launched inTalent Consulting Group in 2006 with the desire to support both business and HR leaders in the areas of CEO succession, organization effectiveness, leadership development and talent acquisition from a very practical lens. inTalent's consultants, mostly former HR leaders, are known for an extensive depth of talent management expertise with a strong practical approach to implementation and have been the foundation of inTalent's success. Cindy and her team develop best practices for companies to improve their own recruiting, talent management and leadership development results.
Cindy has assisted numerous well-known organizations such as Equifax, Assurant, ToysRUs, TJ Maxx, Coca-Cola Enterprises, Chick-fil-A, WCRI and other clients with their talent management and recruitment projects. Her expertise has enabled not-for-profit and start up organizations to Fortune 500 companies with developing their platform in all areas of human capital management.
Through inTalent Consulting's interim HR staffing services, Cindy served as the interim Chief Human Resource Officer for Delta Career Education Corporation where she provided oversight for human resources for 36 schools and more than 3,500 employees. Reporting to the COO and CEO, Cindy was responsible for driving the people strategies for Delta Ed during a time of significant organizational transformation. As a critical business partner and member of the executive team, Cindy focused on how to most effectively leverage Delta's human capital to optimize organizational performance. She had responsibility for all aspects of human resources, including functional leadership for talent acquisition, talent management, compensation and benefits, organization design, training and leadership development.
Cindy also served as the interim head of Talent Acquisition for Coca Cola Enterprises during their year-long Human Resources reorganization. She directed and built an enterprise Talent Acquisition function, including retail, college, corporate staffing and executive search. She built and led a team of 45 that supported the recruiting efforts of 170,000 associates annually across Canada, Mexico, and the United States. During this time, Cindy led the organization to become the largest government contractor in the USA.
Cindy frequently consults with founder-led companies and non-profits to effectively navigate board-directed transitions. Her succession planning strategies are born from her first-hand experience of executive leadership transition. While leading development for the highly entrepreneurial "founder-led" Home Depot, she effectively transitioned the company to the new CEO's process-intensive leadership culture.
Before founding inTalent, Cindy led Talent Management and Talent Acquisition for The Home Depot, a Fortune 20 company and the world's second largest retailer. Cindy also led HR for 2,200 stores and over 300,000 employees and facilitated one of the most highly-publicized leadership transitions in the last decade.
Cindy earned a M.S. in Organizational Psychology from Columbia University and a Bachelor's degree in Rhetoric and Communication Studies from the University of Virginia. She is a frequent speaker for business and industry groups and has been quoted in The New York Times, Business Week, Staffing Management, CNN Money and other leading business and industry publications.
Cindy currently serves as a Strategic Advisor to WorkMarket, an HR/Staffing technology start up in New York. She is a member of the Human Resources Leadership Forum, the Human Resources Planning Society, the Society of Human Resources Management, and the Board of Directors Network. Additionally, she is on the Animal Control Board for Fulton County and is an active volunteer with New Spirit 4 Aussie Rescue and Phoenix Rising Border Collie Rescue.