DR. MARJORIE E. BLUM
SENIOR CONSULTANT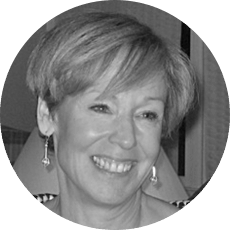 Dr. Marjorie E. Blum has been a psychologist and coach with a thriving practice in Atlanta for over 25 years. Dr. Blum enjoys working with adults facing life challenges and transitions, and professionals choosing personal growth and professional success.
In addition to her clinical and coaching practice, Dr. Blum is principle in two leadership development organizations. She founded Institute for Self-Defined Leadership in 2002. Self-Defined Leadership entails knowledge of how we uniquely behave in organizations as well as exploring the origins of these behaviors in our first organization, the family. More recently she co-founded LeaderCreative, offering playful and powerful experiences to enhance self knowledge and leadership success.
Dr. Blum has worked for many years with reproductive specialists and regularly sees couples and individuals facing reproductive issues. She has years of expertise in and commitment to helping clients improve relationships, whether in couples, families, or organizations.
Since 2002, Dr. Blum has been invited to offer her unique leadership development workshops based on successful clinical and coaching concepts. Her accessible Self-Defined Leadership programs are based in Systems Theory, promoting self knowledge, understanding of self-in-organizations, and enhancing emotional intelligence. Dr. Blum has also offered training in Stress Management and Resilience at Bell- south Leadership Institute, Delmarva Corporation and Wells-Fargo. She was included, as part of a team, in leadership training at Microsoft Corporation.
Dr. Blum is adjunct faculty (doctoral student supervisor) at Georgia State University and an executive lecturer at Emory Goizueta School of Business. She was named a Fellow at Harvard Kennedy School Center for Public Leadership in 2007 and is a Fellow of the Georgia Psychological Association.
Dr. Blum is a member of the American Psychological Association. She has been an approved supervisor for American Association for Marriage and Family Therapy and has been certified in clinical hypnosis since 1990 by the American Society of Clinical Hypnosis. She is a member of the American Society of Reproductive Medicine and a member of the International Leadership Association.