ANGIE NAIL
TEAM LEAD / ORG. EFFECTIVENESS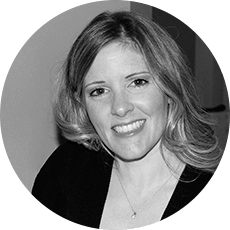 Angie has spent the last 11 years working to enhance leader, team, and organizational effectiveness in settings ranging from Fortune 20 companies to universities and small start-ups. Angie's primary areas of expertise are leadership development, team effectiveness, mentoring programs, organizational design, and organizational change.
Angie previously served as VP of Organizational Development at Bank of America where she provided customized solutions to optimize organizational structures, talent management practices, and change adoption. In this role, she also led the development of a methodology for Organization Design that became the standard for HR leaders across the enterprise. At Bank of America, Angie also led talent management practices for client groups in a variety of functions, served as a change management lead for large, cross-functional projects, and led several organization design efforts to support business transformations.
Throughout her career, Angie has gained a breadth of experience coaching senior and C-level leaders as well as intact teams using a variety of tools and is certified in Hogan assessments. Angie brings to coaching engagements a rich understanding of workplace dynamics, strong facilitation skills, and a passion for accompanying leaders and teams on a journey of self-discovery and enhanced effectiveness.
Angie received her Bachelor's degree in English and Psychology at the University of Virginia and a Ph.D. in Industrial & Organizational Psychology from the University of Georgia. Angie is a member of the Society for Industrial and Organizational Psychology (SIOP). She also serves as an adjunct professor at Kennesaw State University and as a leadership coach for the Executive MBA program at the University of Georgia.